lackpeople.jpg
Huh? Why would a BR drive make any more heat than a 12x or 24x DVD drive? Hint: it won't. It's a disc that is the same size and weight and spinning at the same speeds... the only change is the wavelength of the laser reading the disc.

Decoding the data will take some juice, which will make some heat, but no more than any other CPU intensive task.

The tray load drives I've seen internal photos of have fans in the drive itself.

The X3000 has Clear Video technology-good for media centre/video playback.
---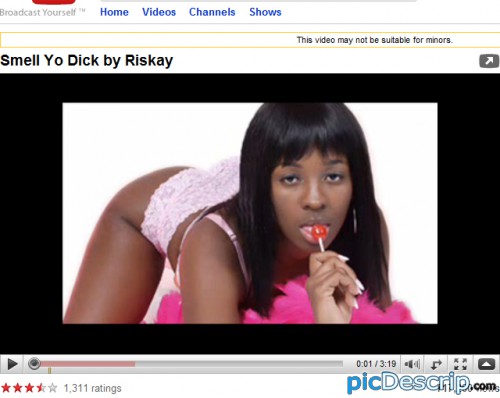 and taking lack people
Lamp: http://www.amazon.com/gp/product/B000BCDGMG

External HDD: http://www.macally.com/EN/Product/ipod4show.asp?ArticleID=209

Speakers: http://www.amazon.com/Logitech-Z-3-Wood-Grained-Speakers/dp/B0000C20V3/ref=sr_1_12?s=electronics&ie=UTF8&qid=1298679238&sr=1-12

iPhone stand: http://www.xtand.net/xtand.html

Oh yeah and actually that's not the stand, I got the stand from monoprice.

http://www.monoprice.com/products/product.asp?c_id=108&cp_id=10833&cs_id=1083113&p_id=6862&seq=1&format=2


Monoprice makes great products and sells them cheaply, I recommend them.
---
funny black people pictures.
aliensporebomb
Apr 21, 01:34 PM
Despite the freaked brigade and people wanting to turn this into a huge political argument I think this guy at Reddit had the best thing to say about this:



I went to WWDC last year where the new Core Location system was discussed in great detail. If you went as well, or have the videos, look at the video for session 115, "Using Core Location in iOS". Skip to around 13:45 for the discussion of "Course Cell Positioning" where they discuss the cache in detail.

The purpose of this is offline GPS. Normally, each cell tower has an identifier and Core Location sends that identifier to Apple and asks for the latitude and longitude for that tower. This requires a data connection, and the use of data. Since cell towers don't move, however, it's inefficient to keep going back to Apple for that information so they cache it. Now if a tower appears with the same ID as the cache, tada! you have a cache hit and a faster fix with no data use. Which also means you can get a "course location" (as in rough) if you are near known towers and don't have a data connection.

That's all this is. It's a cache of identifiers (cell and wifi), locations, and their age (it's a cache, after all). Someone made the decision to never clean it out so they would have more and more information about those GPS "assists" (you know, A-GPS) and so they'd use less and less power and data over time for the places you frequent. It's a great idea, technically.

Practically, yes, you can track location over time. The file is readable only by root and you're free to encrypt your backups for now. I'm sure Apple will either encrypt the file or truncate the data in a future update (I would prefer encryption as I think it's technically sound, but I know many will disagree). I'm also sure someone is considering a toggle for the feature or a button to clear the database. Both are great ideas.

This isn't nefarious, this isn't being sent anywhere, and this isn't as bad as everyone is making it. This is a real feature with a major oversight. That's it.


Yes they probably need to encrypt this to keep thieves and insane people from taking it from your phone but it's nothing that other cellular providers aren't doing with their phones, you just can't see it necessarily.
---
Some People Hear Voices Some
No to Merom in the mini. Core Duo in both models and a significant price drop. They are supposed to be low end machines, so give them a low end price point.
---
funny black people.
person135
Oct 30, 03:05 PM
The switcheasy color looks good, and it's cheap, but this griffin one (http://www.griffintechnology.com/products/flexgrip-action-touch4g) also looks good and this Speck pixelskin (http://www.speckproducts.com/ipod-audio/ipod-touch-4th-gen/pixelskin-black-1501.html) too, but the griffin one seems to be shock/drop proof (at least more so than the other 2).
---
friends with Black people,
rickdollar
Apr 19, 02:51 PM
They will either skip it altogether or perhaps replace all USB 2 ports with USB 3 ones (thus keeping TB as the "advanced" FW equivalent)...

I could see them replacing USB 2 with 3 (in Ivy Bridge) as they did with 1 and 2.
It will be interesting to see what they do as far as iPhone and iPad connectivity when both USB 3 and TB available. My guess would be to use USB 3 and be backwards compatible with USB 2. I doubt they would use TB as I think there would be very few Windows machines and Macs out there with it.

If that turns out to be the case, hopefully there will be a TB to USB 3 adapter to take advantage of the highest speeds the device is capable of.

But then again, none of this stuff is really THAT important:)
We'll see what happens.
---
To Swim With Black People
ArchaicRevival
Apr 12, 08:40 PM
Here comes Super Final Cut Express (SFCE)...

Or Final Cut Express Pro :rolleyes:
---
lack people funny!
xelavelobos
Jan 1, 07:29 PM
I am very excited about this year, but apple will be smart not to do too much in one show. I mean how many surprises and new products can they release at one time before the public gets overwhelmed or exhausted (i.e. the dinosaur sequence in king kong)? I think they will focus on a few special things, probably not the phone though.
---
Black people have such short
PS3 Consoles will cost 500-600 bucks. 400 bucks cheaper than a blu ray dvd player :) So I bet people could buy that as an alternative to read your blu ray movies. Plus I bet gaming on it will be totally awesome.
---
MUST READ - Funny All-Black
rasmasyean
Mar 27, 07:58 PM
A complete douche, I'd say.


Why is he a douche? Because he uses metaphoric language? He seems like a qualified high level guest. And he didn't say "US European Command". YOU are the one who introduced those "2 letters". I'm just quoting what he said.

Considering that the US sent like 100 tomahawks or whatever out of like 102, or something like that... And the US also has an "air field" there too. Not only in nearby countries, but a huge mobile one! Not to mention large fleets of intercontinental bombers. How do you know he's exagerating? You have a personal recon satelite overlooking that area? :rolleyes:
---
Black people denial
Great, but why use "Click and hold" when you can right click? Why implement the limitations of a small touch screen into a full computer that has the ability to do more? I hate things that require a delay. Click and hold sucks.

They are going to re-introduce the one button mouse :eek:
---
funny black people pictures
Yeah, if it's $9.99 to rent, it's going to fail. $1.99, might be worth it. I'm sure a lot of people will be happy, then a lot of people will complain. Both with have good points, but the rest of us won't care.
---
funny black people pictures.
What history? Developing crappy integrated graphics?

I missed writing "SMALL performance edge". Sort of like AMD's CPU's these last five years? Oh, guess we shouldn't talk about that.


My assessment is not based on a small performance edge. It is based on Fusion enabling a whole new set of functionality thanks to OpenCL and DirectX 11 class hardware.Whole NEW set of functionality? OpenCL's vaporware status has been around since Snow Leopard was introduced with a ton of Macs supporting it as soon as Snow Leopard was released. Nothing uses it, and if anything does it's hardly beneficial. You still haven't shown me what wonderful OpenCL apps you use. I'd love to hear what they are, I've been looking for something that uses OpenCL since Snow Leopard was released in 2009 only to find that NOTHING actually leverages it in a way that's beneficial or noticeable.

Oh, and on that note why the hell are you even mentioning DirectX if you don't use Windows? DirectX has no relation to Mac OS X.


I established my preference BEFORE watching that video. That Sandy Bridge performs so poor in that demo just confirms my choice.Once again, if you NEED such powerful OpenCL support then buy a Mac with discrete graphics. What the hell are you doing that constitutes the need for OpenCL? You still haven't answered my questions. All you are doing is avoiding them.
---
funny black people pictures.
Good catch! I just noticed this once you pointed it out.

I will be having fun with this +1 deally...
---
funny black people pictures.
http://www.uploads.calvinet.com/uploads/1290889627.jpg

=] bought it on Tuesday, of course it had to rain on Wednesday so that's why it's all dirty >.>

More pictures when it's clean :P
---
funny black people pictures.
jimmyjoemccrow
May 4, 07:34 AM
No, those aren't the best possible choices. Those are probably the worst possible choice.

http://www.wakeinteractive.com/blog/view/yes_no_dialogs_are_confusing/

The examples given in that link are extremely dumb. Nobody is going anywhere when they are at their PC. They are not being forced to make a spur of the moment decision when they use their computer, they have time to sit and read the dialogue and understand the consequences of their choices. We are not talking about reading the whole works of Shakespeare and we aren't talking about an annoying pop up every 5 minutes. There is absolutely no harm in educating the user a little.

The example of the lift buttons is already present in the OS anyway, for example the arrows on a scrollbar.
---
funny black people pictures.
berkleeboy210
Sep 1, 12:03 PM
just checked the apple store... currently 1-2 business day shipping time for the iMac.

this could mean updates on 9/5.....

MBP's still ship w/ in 24hrs though.
---
RE: FUNNY PICS????? - Gallery
Manic Mouse
Aug 19, 09:45 AM
I really hope the iPod doesn't go down the line of convergence/frankenstein/jack-of-all-trades-master-of-none. It's a solid music player and it's main priority should be as such.

Why do you assume that because a hypothetical MYLO iPod would be able to play videos, IM and go on the net that somehow itunes would be any worse than it already is?

The MP3 market has been saturated for a while now. There's only so much you can do in it, and so much you can do to improve listening to music. I'm on a 4G iPod, and have not been inclined in the slightest to upgrade to either a photo or a video iPod because my music will sound exactly the same on both and the extras they offer simply aren't up to scratch. Apple have done pretty much all they can with listening to music, except perhaps music sharing via WiFi (which very few will use anyway). If they don't move forward and innovate iPod sales will stagnate, people who want one will have already bought one and with no new features worth mentioning why would they buy a new one that will make minimal difference to what they can do with their iPod? I can already listen to music on my current iPod, if Apple want me to upgrade they'll have to offer something much more. The same is true of the majority of iPod users.

The reason the iPod is the success it is today is because it revolutionised the market before it was established. They have to opportunity to do the same here with the kind of device MYLO hints is possible. Or they can do what you are proposing and offer nothing new and fall behind their competitors.

In my experience with work colleagues and parents/in-laws the iPod is almost bordering on being too difficult as it is just with just music and video.

Technophobes are a rare beast these days, and will become even rarer in the future. If they can use a computer, which is many many times more complicated than an iPod or MYLO, then I don't see the problem. The whole "lets not make things complicated" drive actually pisses me off because computers are so damn easy to use today. Of course, I'm very doubtful that technophobes are the primary market for iPods anyway.

Adding slide-out keyboards, larger/deeper navigation menus, wifi connections, and email configuration would probably push it over the edge as far as being too technologically intimidating for most.

Just like the mobile phone market, right? Adding cameras, bluetooth, large navigation menus, email, games, internet has really put a dent in mobile phone sales. People want mobile phones that do nothing but phone, not frankenstien-jack-of-all-trades devices.

Not to mention the size sacrifice.

I would imagine a MYLO iPod would be about the size of a 4G iPod, taking into acount the added thinkness due to the slide out keyboard. That size is more than small enough to fit in pretty much every pocket and fits nicely in your hand, so is there a need for it to be any smaller?

Apple may bring something else to the market to compete if there really is a decent market for devices like the Mylo (which I'm personally not too sure there is).

Devices like the MYLO are the only possible evolution of the MP3-player market. In 10 years stand-alone devices like the iPod will be dead. Why have a Batman-esque utility belt of gadgets when you can have one do it all (and just as well)?

I sincerely hope you're wrong about apple's thinking on this. The iPod should be a pure machine. Maybe a few add-ons, improvements, limited added functionality over time - but it's an MP3 player. The best there is. Don't F with that.

If Apple do that then iPod sales will die whenever their competitors are offer all the other services along with an MP3 player. Apple isn't about conservatisim and playing it safe, the reason the iPod was a success was precisely the opposite: innovation.

"Pure" machines are a dying breed, there are very few around these days. Consoles, computers and mobile phones have all shown that the more you offer the better you sell and that "pure" machines are soon to be extinct.

And apb3, what you're describing in the chocolate and PSP is NOT a QWERTY keyboard. Look at the youtube video of the MYLO.
---
People were
Fubar1977
Feb 20, 07:48 AM
Seriously though, it's like they are intentionally trying to cause that wrist problem (I forget the name XD) with those keyboard drawers!

Carpal Tunnel Syndrome ;)
---
I think it will have to be a rental or stream service. There is no way I would pay $14.99 for a lower quality movie at the same price I would pay for a DVD at circuit city or best buy. I know Steve Jobs has been fighting with the movie companies to have a uniform price. Unfortunately, these companies get pretty greedy and don't see the big picture.

I also don't think apple would put out an option, like $14.99 downloads, when that doesn't make sense.
-Chuck
---
Deep pockets or not, MS will have a struggle to find a niche. But at least they were smart enough to put in a radio.

Agreed, even though am/Fm is in decline, People STILL LOVE FM, there are some great indie college stations around. Which if i could listen to on my ipod i would. If every ipod had a tuner then people on campus could all listen, and experience the same thing. outside the station on campus they have speakers playing whats on air. People gather in the courtyard and socialize, at certain times probbably too. This could be a easy feature to add with big impact.

Also, :D , Perhaps the current iPod fm adapter will become the iStation/PodCaster? A light to signal on air, and others can tune in to hear your playlists or some type of browsing or podcast viewing emitted from the shuffle sized transmitter:rolleyes:
---
lyzardking
May 5, 07:28 AM
oh ok.

you know, if you use the console client, you can tell it how many cores to use - like smp 7 would only use 7, instead of 8. but i'm not sure if it would make the deadline with only 7. probably not with less than that though.

so with the 09's you can do other things while it's folding bigadv units and no problems?

After I read your suggestion it occurred to me that I have access to the console (through inCrease) and can change it there (also where I told it not to do large units, wouldn't get done in time on the 08) I am running a3 on the 09 though (not sure if those are bigadv)

After rereading my reply to:

you might want to make a thread over at the folding forums about it - maybe they can help

It was no wonder you were confused, I should let F@H know (I was referring to forums here) to many rum & cokes while on vaca I guess :o

As for the 08 MP, folding & doing other things. I'm folding now & have itunes open with three windows while listening to a playlist of ~ 1425 songs. Mail & Safari will sometimes beachball a bit when iTunes changes songs (iTunes CPU usage goes from ~8 to a bit over a 100) iPhoto seems to be OK (w/4k photos)

The 09s on the other hand can fold (using 8 cores) and use HB and be as usable as the 08 that's just folding (and make the preferred dates, If I remember right, I'll need to confirm that one) **CONFIRMED**
---
The advert speaks volumes to me, I love it..... a select few won't, but it's just not possible to please 100% of the people 100% of the time.

It's alright. Apple knows exactly what they're doing when it comes to ads. I'm not sure what that negative critics' basis for comparison is. All those successful Xoom and Galaxy Tab ads that were responsible for record-breaking sales? LOL
---
This thread reminds me of a show I saw recently about this topic and one of it's segments featured Exodus International. It was an interesting program.

http://www.oprah.com/own-our-america-lisa-ling/Our-America-with-Lisa-Ling-Pray-the-Gay-Away-FULL-EPISODE

I'm not familiar with the Exodus International, but in the interview the current president says they make no claims about "curing" homosexuality, that they just provide support for those who have similar views. One of the founders who left the movement was interviewed as well. It seems their program has gone through many changes since it's founding over 30 years ago.

There were similar programs with differing beliefs profiled as well.

As far as the app goes, Apple as a business has the right to do what they please, but I imagine it's difficult to apply criteria based on what might be "offensive" to large groups of people. That doesn't really sound like much of a measurable criteria to me. But, that plays right into Apple's status quo of keeping a tight rein on their own ecosystem. With non-specific and unmeasureable criteria they can do what they want without violating their own "rules".
---